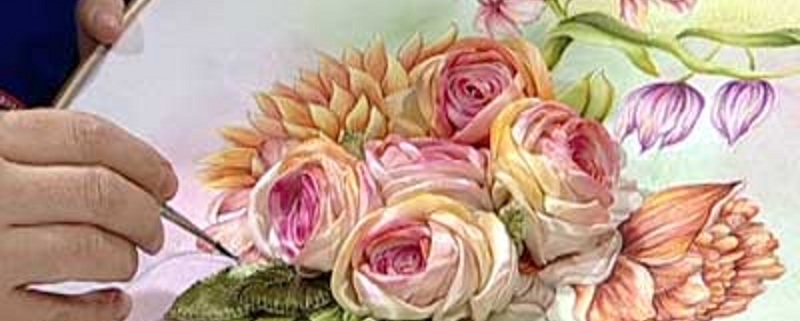 Coloring on objects: Pots, glasses, glass containers and tables
flower pots:
Aman from these beautiful vases behind the windows, which give a beautiful beauty to the house and even the streets in spring and summer… What a pleasant sight it is when there are a few flower branches inside a colored glass. .
Patterned mugs:
When it is customary to give attractive mugs and glasses to others these days; Believe me, making such a gift is not difficult. Just take a glass and draw your own design on it.
Painting on glass containers:
When the water bottles in the refrigerator are beautiful, they give a more beautiful look to the refrigerator, on your table and dining table. You need a little glass paint.
Design on the table glass:
Are you tired of the honey table next to the sofa or the repetition of the living room? Do you have many expenses that you don't know which one to get to first? The best thing is to change with your own hands. There is nothing better than bringing home a variety yourself.
https://meshkatpaint.com/wp-content/uploads/رنگ‌آمیزی-روی-اشیا.jpg
450
800
MeSHkaT330
https://meshkatpaint.com/wp-content/uploads/logo-meshkat2-1.png
MeSHkaT330
2016-09-18 09:02:59
2022-12-17 09:53:30
Coloring on objects: Pots, glasses, glass containers and tables